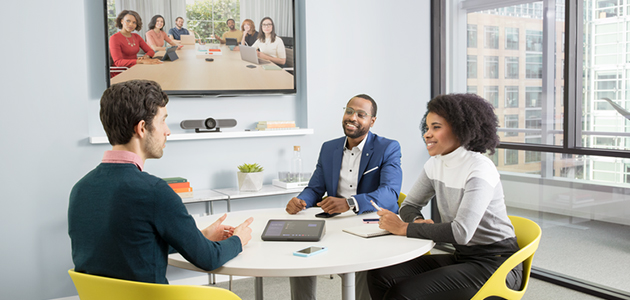 Rămânem aproape chiar și când trebuie să fim la distanță unii de ceilalți!
Cu soluțiile de video colaborare propuse de ASBIS pentru ședințe, întâlniri cu partenerii sau prezentări pentru clienți.
Business as usual? Bineînțeles!
Trebuie să conștientizăm că interacțiunea cu clienții, partenerii sau colegii noștri este la fel de importantă ca întotdeauna, chiar dacă modul în care interacționăm s-a schimbat semnificativ, și să dăm dovadă de adaptabilitate la noul context. Întâlnirile față în față devin complicate și greu de susținut, dar putem fi organizați și eficienți, folosind aceste momente pentru a implementa soluții digitale.
Avem tehnologia la îndemână și am creat patru soluții "la cheie" potrivite în scenarii multiple:
Small Room Bundle, bring your own device.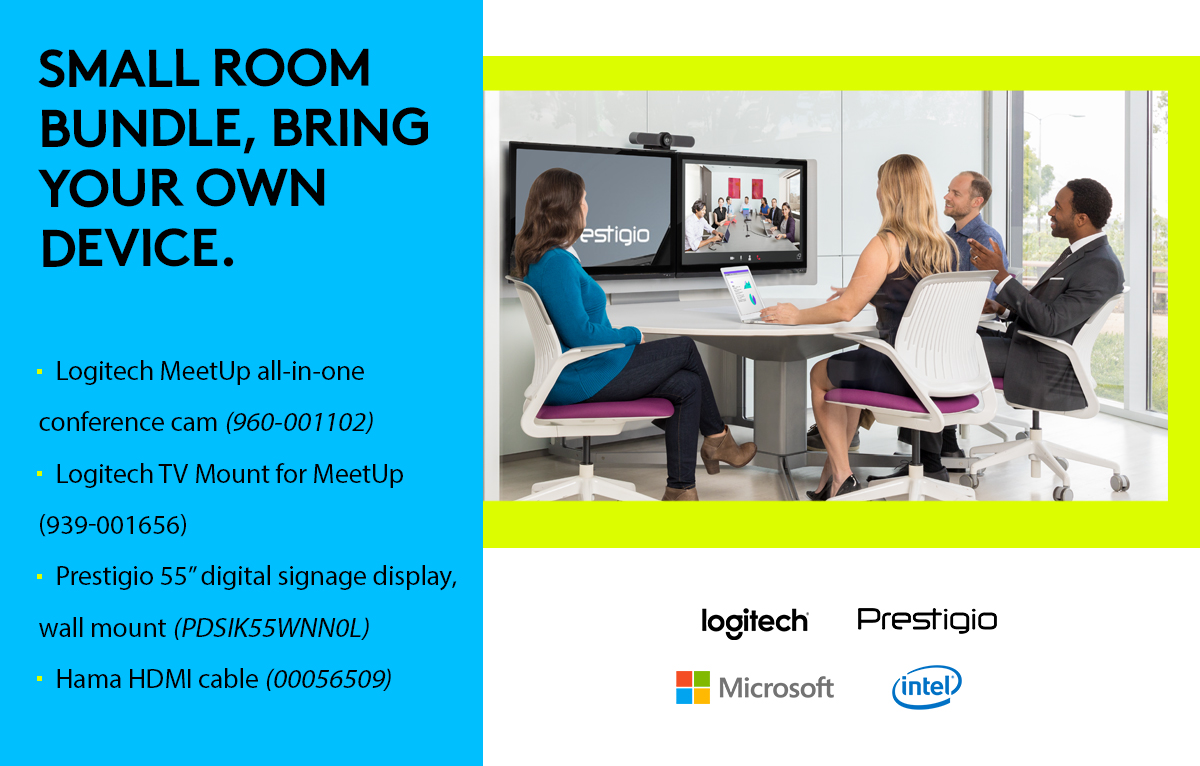 Small Room Bundle with dedicated mini-PC.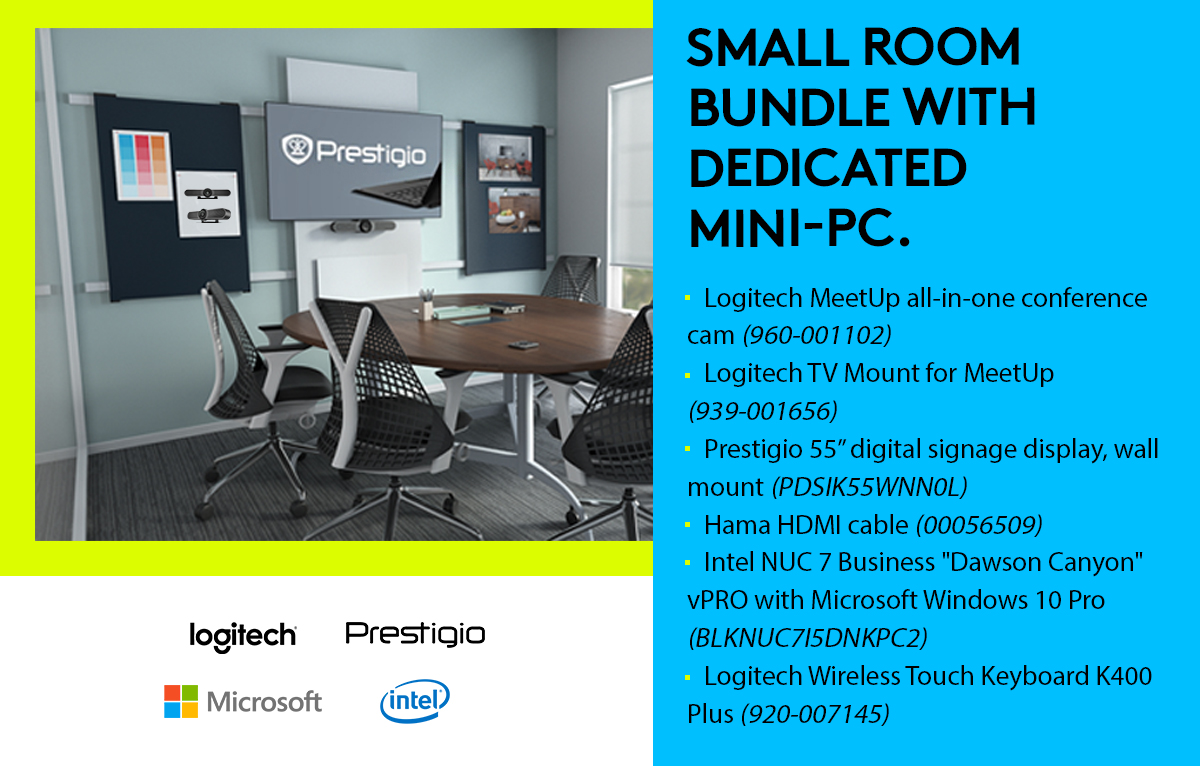 Small Room Bundle with interactive display.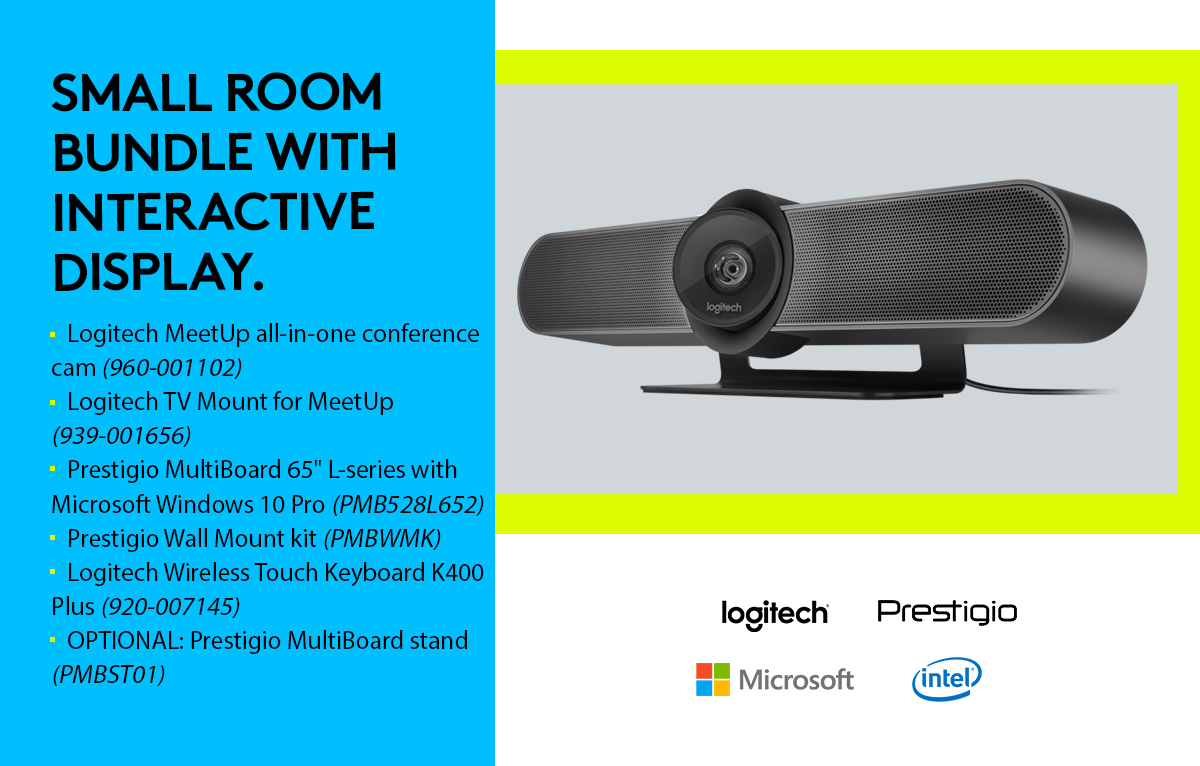 Medium/large Room Bundle with dedicated mini-PC.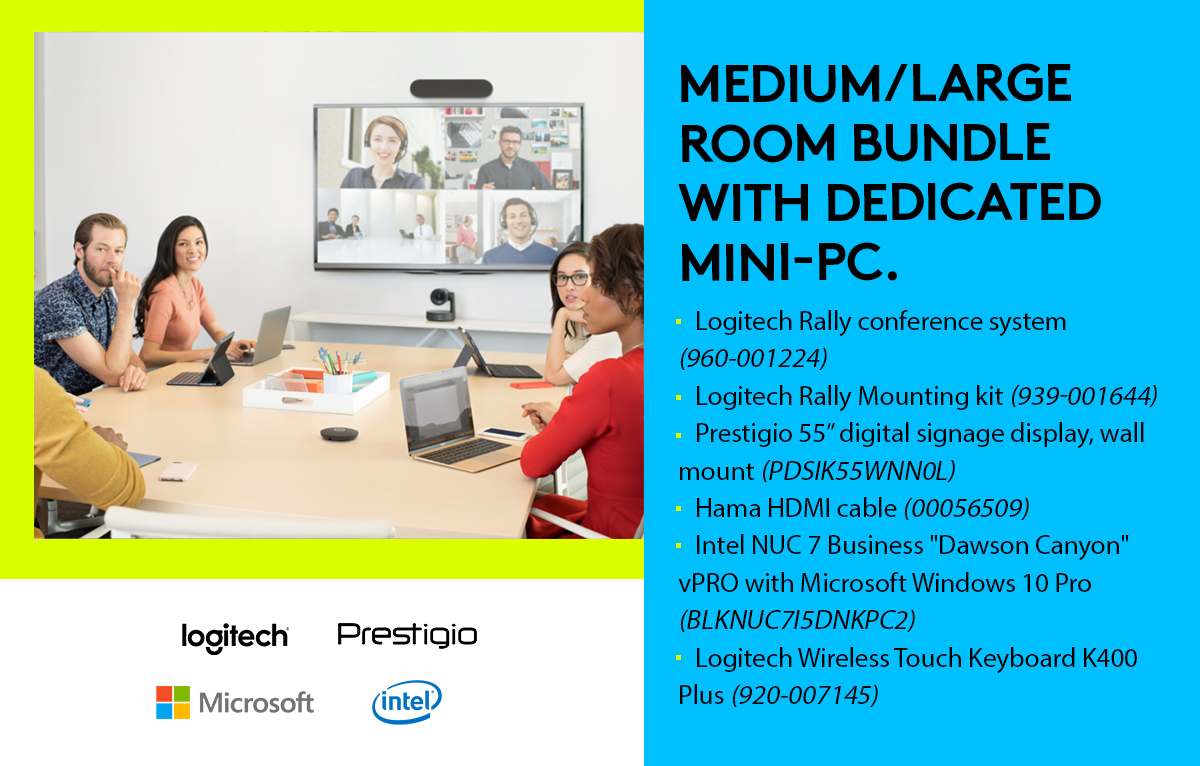 Pentru a beneficia de servicii de instalare & implementare pachete de video colaborare, cere detalii printr-un mesaj la adrian.buduru@asbis.ro.
"În lunga istorie a umanităţii, cei care au învăţat să colaboreze şi să improvizeze cel mai eficient au prevalat."– Charles Darwin