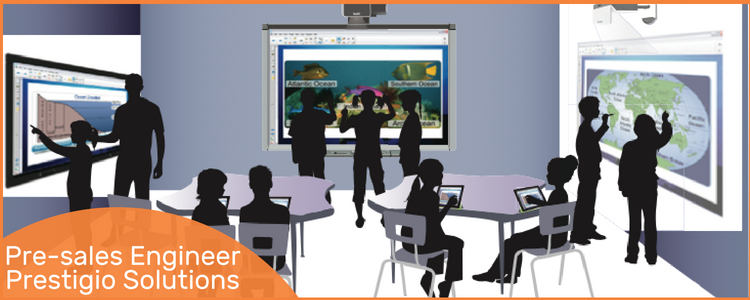 ASBIS is one of the leading distributors of Information and Communications Technology products and solutions in EMEA Emerging Markets. We are seeking to recruit a talented Engineer to join our team in Romania as Pre-sales Engineer.
1. Attainments and field of knowledge
Maintain a high level of involvement with current technologies and innovations;
Preferred knowledge in Video systems/technologies, video wall systems/technologies, wireless technologies;
Strong skills with regards to Microsoft Windows Operating Systems (Android preferable).
Technical evaluations, specifying equipment, conceptual engineering, and technical management of project;
Supporting technical aspects for the installation and setting up of hardware and software.
2. Core skills
Proactively scope the technical solution required to address customer requirements, assess customers' met and unmet needs, and recommend solutions that optimize value for both the customer and the firm;
Coaching and professional development to team member sales associates in order to enhance their product knowledge, technical acumen, and technical sales skills;
3. Main functions
Pre-sales engineering will work closely with BDM to understand customer needs and requirements, also to create technical strategy from Prestigio Solutions perspective to drive sales funnel and close opportunities;
Coordinate closely with internal sales, sales support, and service resources to align solution design with customers' business requirements;
Secure commitments needed from customer technical staff to ensure a deal's "technical close";
4. Main responsibilities
Provide pre-sales engineering support including product demonstrations, proofs of concept, and solution architecture creation;
Create technical proposals based on customer needs and requirements from the Prestigio Solutions perspective;
Prepare technical materials including requirements documents, technical specifications, datasheets;
Install and set up solutions;
Technical trainings for customers;
Troubleshooting and post-sales support.
5. Main requirements
A Bachelor of Engineering degree/diploma holder in Electrical, Electronics, or equivalent;
Experience in engineering, project designing;
Strong English communication, (verbal and written);
Team-player attitude with a high comfort level working collaboratively;
Ideal candidates should have project execution back ground, comprehensive knowledge of solution;
Working experience in companies: System Integrators, project institutes, vendors, A-brands.
A competitive remuneration package will be offered to the successful candidate. All applications will be treated with the strictest confidentiality. Interested applicants should send their Curriculum Vitae to hr@asbis.com.
---
CV-ul pe care ni-l transmiteți nu trebuie să conțină date sensibile referitoare la: originea rasială sau etnică, convingerile politice; convingerile filozofice sau religioase; apartenența la un sindicat sau la un partid politic; istoricul infracțiunilor sau al procedurilor penale și al sancțiunilor sau amenzilor asociate; comiterea oricărui comportament ilegal sau necorespunzător și a sancțiunilor asociate; sau orice număr de identificare a unei persoane la nivel național.
Dacă CV-ul sau profilul dvs. conține aceste informații, vă declarați de acord/ vă asumați că este pe propriul dvs. risc.