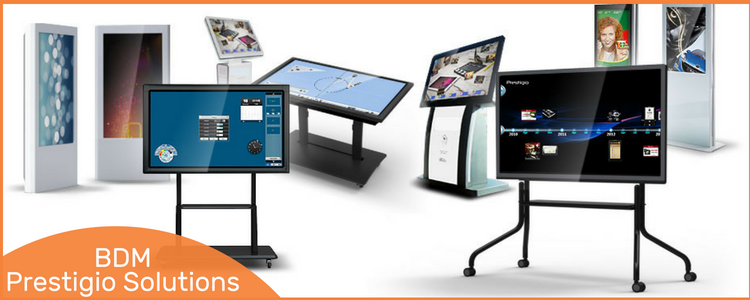 ASBIS is one of the leading distributors of Information and Communications Technology products and solutions in EMEA Emerging Markets. We are seeking to recruit a talented Business Development Manager (BDM) to join our team in Romania.
The primary role of BDM - is to prospect for new clients by networking, cold calling, advertising or other means of generating interest from potential clients. They must then plan persuasive approaches and pitches that will convince potential clients to do business with the company.
1. Main functions
Coordinate closely with internal sales, technical and service resources to align solution design with customers' business requirements;
Prospect for potential new clients at national level to ensure a robust pipeline and growth of business;
Research and build relationships with new clients;
Identify the decision makers within the client organization;
Create business proposals based on customer needs and requirements from the Prestigio Solutions perspective;
Handle objections by clarifying, emphasizing agreements and working through differences to a positive conclusion;
Secure commitments and close deals;
Follow up and control of contract terms;
Achieves assistance of colleagues and partners through argumentation to reach planned outcome
2. Main responsibilities
Generating leads;
Pipeline approaches and pitches;
Prepares and promptly bring the necessary for sales increase information to key clients in assigned product group (market state information, new products, updates to product lines, the competitive advantages of product);
Keep the knowledge about technical & custom characteristics of products in assigned product line;
Manage & establish competitive prices. Monitor the movement & competition prices to have clear & strong pricing management / strategy (basic price, sizes & terms of discounts, special prices);
Ensure that data is accurately entered and managed within the company's CRM and Sales Project system;
Stable revenue and GP growth based on Prestigio Enterprise Solutions sales;
Old stock control;
Project timeline;
Promptly respond to requests from clients / partners / customers / colleagues
Key account management and development;
Reaches or exceeds the planned results
3. Qualifications requirements
A Bachelor degree/diploma holder equivalent.
3-5 years of sales or marketing experience. An MBA is often requested as well.
Strong English communication, (for non-Russian speaking offices);
Team-player attitude with a high comfort level working collaboratively;
Ideal candidates should have project execution back ground, comprehensive knowledge of solution
Working experience in companies: System Integrators, project institutes, vendors, A-brands
4. Core skills
Direct sales to business end users;
Strong skills with regards to consultative sales;
Strong skills in Enterprise solutions Project management;
Negotiations at C-level;
Proactively scope the business solution required to address customer requirements, assess customers met and unmet needs, and recommend solutions that optimize value for both the customer and the firm;
Coaching and professional development to team member technical associates in order to enhance their product knowledge and sales skills;
Excellence in product management;
Integrity and consistency;
Build solid business and personal relationships.
A competitive remuneration package will be offered to the successful candidate. All applications will be treated with the strictest confidentiality. Interested applicants should send their Curriculum Vitae to hr@asbis.com
---
CV-ul pe care ni-l transmiteți nu trebuie să conțină date sensibile referitoare la: originea rasială sau etnică, convingerile politice; convingerile filozofice sau religioase; apartenența la un sindicat sau la un partid politic; istoricul infracțiunilor sau al procedurilor penale și al sancțiunilor sau amenzilor asociate; comiterea oricărui comportament ilegal sau necorespunzător și a sancțiunilor asociate; sau orice număr de identificare a unei persoane la nivel național.
Dacă CV-ul sau profilul dvs. conține aceste informații, vă declarați de acord/ vă asumați că este pe propriul dvs. risc.